Future trends in mobile technology
Apart from desktop website version, we can help to make a mobile website version
To convenience your customer to visit your website through mobile device
Cross mobile device compatible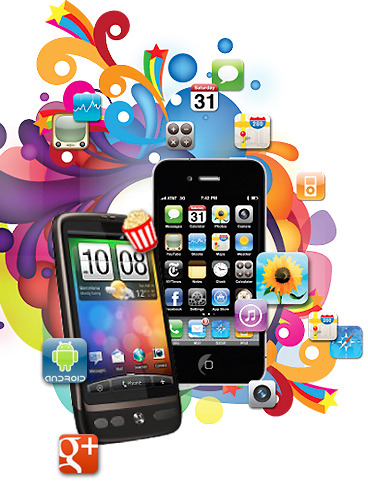 iPhone & iPad App Development
Creative iPhone/iPad App production
User-friendly interface design
Backend Content management system support
Apple App Store launching
Service support, content maintenance and OS update
Android App Development
Professional Android App production
Creative user interface design
Tailor made function programming
Launch to Google Play Store
Service support, content maintenance and OS update


PayPal is the safer, easier way to pay and get paid online. The service allows anyone to pay in any way they prefer, including through credit cards, bank accounts, buyer credit or account balances, without sharing financial information.

PayPal has quickly become a global leader in online payment solutions with more than 153 million accounts worldwide. Available in 190 markets and 24 currencies around the world, PayPal enables global ecommerce by making payments possible across different locations, currencies, and languages.

PayPal has received more than 20 awards for excellence from the Internet industry and the business community - most recently the 2006 Webby Award for Best Financial Services Site and the 2006 Webby People's Voice Award for Best Financial Services Site.

Located in San Jose, California, PayPal was founded in 1998 and was acquired by eBay in 2002.


Founded in 2000, AsiaPay Limited, a leading world-class ePayment and mPayment solution and technology vendor as well as merchant acquiring service player in Asia, strives to bring advanced, secure and cost-effective electronic payment processing solutions and technologies to banks, corporate, SMEs, charities and others in global market, providing integrated payment processing for comprehensive range of international credit cards and popular debit cards in Asia and China.

AsiaPay serves as accredited TPP processor for banks, certified IPSP for merchants, certified international 3D-Secure vendor for Visa, MasterCard and JCB, and advanced payment gateway solution vendor for banks. With its differentiated multi-currency, multi-lingual, multi-card and multi-channel processing platform with advanced fraud detection and monitoring capabilities – "PayDollar" and unparalleled quality account service, AsiaPay is pleased to be of service to close to 10 banks and thousands of merchants throughout Asia.


Alipay.com Co.,Ltd (AliPay) is China's leading online payment service by both number of users and total transaction volume. A member of the Alibaba Group, it enables individuals and businesses to securely, easily and quickly send and receive payments online. AliPay works like an escrow service, solving the issue of settlement risk in China.

Since its launch in 2004, AliPay has become the most popular and extensively used online payment tool for all areas of e-commerce in China, and is fast becoming the industry standard. Up to the 8th december, Alipay had more than 250 million users and a daily transaction volume exceeding 1200 million, through more than 4,000,000 daily transactions.

e-Commerce Sharing Seminar & Event

As a leading e-Business design & consulting company, we co-organized events with some well-known company/organization, including Google, Yahoo!HK, Asiapay and Youth Business Hong Kong, etc. to introduce the latest web solutions and e-marketing trend and to our clients.